Panels in our main program bring diverse perspectives into conversation to grapple with pressing topics that traverse the sectors, industries, and social worlds we work in. And during Learning & Networking Week, Platinum Sponsors Waymo, Atlassian, and Facebook present panels that take you inside their research and design teams.
---
Immersive Ethics: Anticipating Risks and Harms in Virtual and Augmented Reality
Jillian Powers, Moderator
How can researchers and designers develop an anticipatory vision for ethical VR/AR research and development?
Tuesday, Oct 19, 9:00 am San Francisco, 5:00 pm London
(video available to attendees in Kaze no Tani; find your region)
Overview
As new technologies, from AI to immersive experiences, are developed at scale, they raise ethical concerns for research and design. Data-driven systems have repeatedly been shown to entrench social biases along lines of race, gender, and class, from racist algorithms in the criminal justice system to misgendering trans and nonbinary people. Immersive technologies, such as virtual reality (VR) and augmented reality (AR), however, raise separate and thorny questions for ethical design. Immersive technologies create novel experiences of embodiment and reality, not to mention new sources of personal data. These facets create distinctive challenges for ethics, equity, and inclusion, intensifying the potential harms of misinformation, harassment, privacy violations, surveillance, or unequal access. How can ethnographic research anticipate emergent ethical questions specific to VR and AR applications? This panel brings together academic and industry voices to discuss frameworks for ethical tech, inclusion and accessibility in VR/AR, new research strategies for designing ethical VR/AR, and how to advocate for people-centered VR/AR applications across product design and research teams.

About the Panelists
Jillian Powers, PhD is an applied sociologist, educator, and general rabble rouser who cut her teeth in the undercommons of elite universities. After receiving her BA from Dartmouth College, she earned her PhD from Duke University in Sociology. She has held postdoctoral positions in American Studies and Sociology at Washington University in Saint Louis and Brandeis University, and has taught civics at Democracy Prep High School in Harlem NY. In 2016, after another disappointing year on the academic job market, she went rogue. She now works in the private sector as the Lead for Responsible AI for Cognizant, a multinational digital and professional services company, and joyfully lives in Crown Heights, Brooklyn where she builds her community. She has lots of strong opinions, and has been regularly called a "difficult" woman.
Jordan Kraemer, PhD, is a media anthropologist and ethnographer of emerging technologies. She is currently Director of Policy and Research, Center for Technology & Society at the Anti-Defamation League. As an anthropologist, she researches digital placemaking and urban inequality, and recently completed a study on digital platforms and neighborhood organizing during COVID-19 in NYC, supported by the Social Science Research Council Just Tech program. Previously, she taught at NYU Tandon and Wesleyan University, where she was a Mellon Postdoctoral Fellow. She is finalizing a book on social and mobile media among an emerging middle class in late 2000s Berlin, forthcoming from Cornell University Press and holds a PhD in cultural anthropology from the University of California, Irvine. She lives in Brooklyn.
Arwa Michelle Mboya is a designer and researcher in the XR industry, currently working for Magic Leap. She has a Bachelor of Arts from Yale University and a Master's of Science from the MIT Media Lab. While at MIT, Arwa studied the implications of immersive technology on the imagination. She led the first Pan-Africa AR/VR Hackathon in Nairobi and designed a new VR headset (based on Oculus Go) as a result of research on how women in informal settlements interact with VR. Arwa is from Nairobi, Kenya.
Jessica Outlaw is a behavioral scientist and founder of The Extended Mind LLC, where she has designed, executed, and published research on how to make Virtual Reality, Augmented Reality, and Artificial Intelligence technology more human-centered. She is a 2017 winner of Oculus Launchpad for the VR app Teachers Lens co-created with Clorama Dorvilias. Jessica is fascinated by the way emerging technologies can impact the experience of reality and embodiment. Having worked with many different types of product teams, she's seen up close the types of tradeoffs that technologists make when it comes to design and development.
---
The Future of Business in a Post-COVID Landscape
Amid upheaval, uncertainty, and a new sense of re-invention, how will organizations and industries contemplate and shape the future?
Wednesday, Oct 20, 5:00 pm San Francisco; Oct 21, 11:00 am Sydney
(video available to attendees in Oomza; find your region)
Overview
Events of the 18 months have upended questions of the future and, for business, cast a new light on how it might better contemplate and plan for uncertainties. Covid has also opened up a new sense of potential when it comes to re-inventing or designing better or new futures for ourselves, providing a sense of agency and fluidity that had, until recently, seemed less tangible. This panel will engage in this dialogue with the future, particularly as it relates to the future of business and the ways in which business could contemplate, confront and shape the future.
About the Panelists
Marc LaFleur believes that at the heart of every business challenge lies a question of human experience. While he has practiced in many industries, Marc has spent much of his career working in the fields of health and life sciences. There, Marc has worked to create impactful solutions that transform health experiences and outcomes. An engagement with questions around the future has animated Marc's career and thinking about how design, strategy and social sciences can evolve together to inform and help rethink questions of experience, sustainability, purpose and care. Marc holds a PhD in Anthropology for York University and currently leads the Experience Design team at ZS Associates.
Jacques Barcia is an award-winning journalist, author and futurist. His core interests are in the futures of narratives and the narratives about the futures. He holds a Masters in Design and is one of the co-founders of Futuring Today, a network that blends foresight, design, and science fiction to prototype the futures. Jacques is a research fellow at the Institute for the Future (IFTF), where he researches the futures of climate change, governance and technology, and co-leads the Design Futures training. His fiction has been featured in Shine: An Anthology of Optimistic Science Fiction and The Apex Book of World Science Fiction; and has appeared in magazines such as Clarkesworld and Electric Velocipede. Jacques is also a research fellow at the Center for Postnormal Policy and Futures Studies (CPPFS) network.
Jorge Camacho is a strategic designer, foresight strategist, researcher, and lecturer. He works as a Research Affiliate at Institute for the Future and is a co-founder of Diagonal: a research, design, and futures studio based in Mexico City. In those roles, he consults for public and private organizations in the US, Latin America and Europe in projects aimed at anticipating challenges and opportunities for the coming decades. He studied an MA in Cybernetic Culture and a Ph.D. in Cultural Studies at the University of East London. As a researcher and lecturer, Dr. Camacho is interested in design practices that aim to drive social change such as design futures, systemic design, and transition design. He currently teaches systems and futures thinking at the MA Design Studies and the Design of Tomorrow program at CENTRO and the MA Strategic Design and Innovation at IBERO Ciudad de México. He's lectured at Academia Mexicana de Creatividad, EGADE Business School, ISDI, and h2i institute (Madrid).
Jennifer Lee Fuqua is an experienced design leader of global design teams. She is passionate in the crossroad of user-centered design and business strategy, to help client create experiences where logic meets magic. Jennifer has 15+ years of experience in the design & innovation field, with deep expertise in design strategy, program management, design research, and workshop facilitation. Prior to joining Ogilvy, Jennifer was heading the Fjord Hong Kong studio, where she is responsible for overall design quality and client delivery. Prior to Fjord, Jennifer worked at frog design, a global design and innovation consultancy, where she led cross-functional teams to solve complex business problems with design. Jennifer is a certified Change Management professional and have practiced human-centric design to help organizations build innovation capabilities and transform cultures.
Devon Powers is Associate Professor in the Department of Advertising and Public Relations, Temple University. Her research explores historical and contemporary consumer culture and the dynamics of cultural intermediation, circulation, and promotion. She is the author of On Trend: The Business of Forecasting the Future; Writing the Record: The Village Voice and the Birth of Rock Criticism; and co-editor of Blowing Up the Brand: Critical Perspectives on Promotional Culture. Her work has appeared in Journal of Consumer Culture, New Media & Society, Creative Industries Journal and Journal of Historical Research in Marketing, among other venues. Follow her work on Twitter @devjpow.
---
Redesigning the Social Safety Net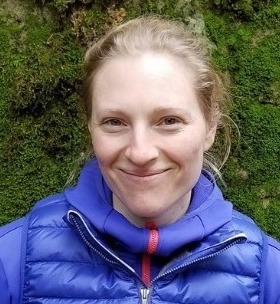 Ethnography-forward approaches to reimagining public systems that work for all.
Thursday, Oct 21, 9:00 am San Francisco, 5:00 pm London
(video available to attendees in Kaze no Tani; find your region)
Overview
The past two years have laid bare that we inhabit a world with enormous and increasing inequality. We've also seen a decreasing level of faith in public programs and institutions to provide quality health care and education or even fair access elections. And the very systems designed for the betterment of all are often siloed and ineffective. This session comes at a time when policy and regulations affecting social safety net benefits are more in flux than usual in many countries. Using the tools of data, design, activism, technology, and innovation, these panelists have led an ethnography-forward approach to reimagining these systems and move toward safety nets that work for all.

About the Panelists
Nadine Levin, PhD, is an anthropologist, Rhodes Scholar, and UX researcher who focuses on improving equitable access to technology. After several years of academic research with biomedical scientists, during which she studied the challenges of using big data to improve healthcare, Nadine moved into the private sector with Facebook, where she conducted research on aging populations, digital literacy, and privacy for vulnerable populations. She has recently moved to a research role with the City of San Francisco, where her work will focus on areas like affordable housing and supporting small businesses.
Morgan G. Ames researches the ideological origins of inequality in the technology world, with a focus on utopianism, childhood, and learning. Her book The Charisma Machine: The Life, Death, and Legacy of One Laptop per Child, winner of the 2020 Best Information Science Book Award, draws on archival research and ethnographic fieldwork in Paraguay to explore the cultural history, results, and legacy of the OLPC project—and what it tells us about the many other technology projects that draw on similar utopian ideals. Her next project extends the questions she asks in The Charisma Machine regarding the interaction between computers, ideology, and identity to explore the role that utopianism plays in discourses around childhood, education, and 'development' in two geographically overlapping but culturally divided worlds: developer culture of Silicon Valley and the working-class and immigrant communities in the San Francisco Bay Area.
Zahra Ebrahim is a public interest designer and strategist, focused on shifting power to people who are typically underrepresented in institutions and systems. Her work has focused on deep, community-led approaches to policy, infrastructure, and service design. She is the CEO of Monumental, an organization focused on supporting an equitable recovery from COVID-19 through building fair and just cities and institutions, producing creative, socially-driven initiatives, and amplifying BIPOC leadership. Prior to this role, she built and led Doblin Canada (Deloitte's Human-Centred Design practice), focusing on engaging diverse sets of stakeholders to use human-centred design to address complex organizational and industry challenges. In her early career, Zahra led one of Canada's first social design studios, working with communities to co-design towards better social outcomes and leading some of Canada's most ambitious participatory infrastructure and policy programs. Zahra has taught at OCADU, MoMA, and is currently an Adjunct Professor at the University of Toronto. She is the Vice-Chair of the Canadian Urban Institute, and the Board Chair for Park People.
Mithula Naik the Head of Platform Client Experience at the Canadian Digital Service (CDS), a central digital services unit in the Government of Canada focused on delivering simple, easy to use services for all Canadians. In her role, Mithula works closely with government departments and agencies in building public-facing platform services that uplift the needs of users and, as a consequence, improve the quality of public services and people's experience of government. Prior to CDS, Mithula ran design-led interventions to improve policy, program and service delivery at the Privy Council Office's Impact and Innovation Unit. Mithula's career spans India and Canada, where she has worked with startups, charities, and household technology brands such as Nokia, Xerox and Hewlett-Packard in shifting towards human-centered product development to enable broader impact for the betterment of society.

---
Catching up to the Present to Reimagine the Future
Artists and creative professionals are re-imagining narratives of present and future as societies navigate global crises.
Wednesday, Oct 20, 8:00 am London, 6:00 pm Sydney
(video available to attendees in Urras Anarres; find your region)
Overview
In the age of pandemics and climate crises, reality is represented via varied narratives on health, politics, and the environment across different cultural and social contexts. As artists, designers, and ethnographers practicing the art of narration within different specialties and contexts, this panel aims to showcase how creative professionals re-organize their methods, practices, relationships, and lives in the face of present circumstances. Panelists will share how art and design can help us reflect upon the present and address any future challenges.

About the Panelists
Afra Chen is a PhD candidate in medical anthropology from Fudan university, her research interests mainly centered around medical/biological technologies and how do they intersects with societal changes in China, her recent research focused on genetic testing and reproduction. She also conducts ethnographic research for business consultation. She currently works in Inner Chapter, an idea studio based in Shanghai with the mission to evolve the business of ideas in China and beyond.
Chuma Anagbado is a designer, artist and entrepreneur passionate about creating effective collaborations, sustainable solutions and promoting cultural identity. A practitioner of 'natural synthesis', an idea set forth by the Zaria Rebels that merges the best of Western and African traditions, forms, techniques, and ideas into a hybrid art and design-making practice and conceptual framework. Chuma is an avid reader and loves to travel and experience new cultures. More on http://chumaanagbado.com/impact/
Natascha Nanji is an artist and writer whose research orbits migrations, nomadism, systemic flows & transmutations. She regularly performs essays at art events and academic conferences and contributes to art journals, museums and insight agencies, also working with arts organisations to enhance their digital systems. Natascha has a background in Anthropology and Fine Art and studied cultural criticism at the Royal College of Art. She is the co-editor/publisher of LAY IT ON THICK, a literary magazine about desire and erotics.
Rasa Smite is an artist, network researcher and cultural innovator, working with science and emerging technologies since the 90s. She is founding director of RIXC Center for New Media Culture in Riga, curator of its annual festivals, and a chief-editor of Acoustic Space – peer-reviewed publication series. She holds a PhD in sociology of culture and media (from Riga Stradins University, 2011), and MA in visual arts (from Arts Academy of Latvia, 2000). Currently she works as associate professor in New Media Art programme at Liepaja University. She is author of the books – "Creative Networks. In the Rear-View Mirror of Eastern European History", published by Amsterdam Institute for Network Culture (2012), and "Talk to Me. Exploring Human-Plant Communication" (Published by RIXC, 2014). She is also author of numerous articles and co-editor of the Acoustic Space series issues.
Raitis Smits is Riga based artist and curator. He is co-founder and artistic director of RIXC Center for New Media Culture, curator of its annual festivals and exhibitions, and an editor of Acoustic Space – peer-reviewed publication series. He also works as assistant professor at the Latvian Academy of Arts, Visual Communication Department. He has received PhD degree from the Latvian Academy of Arts, for defending his thesis with the title "New Media Art. Preserving and Representation Problematics" (March, 2015). As a part of his PhD, he has curated two exhibitions – Net.Art.LV (kim?, 2010) and Save As (kim?, 2013), which was related to the 5th Media Art Histories: ReNew conference in Riga, 2013.
---
How New is the New? Reflecting on How to Design for Tomorrow through the Case of Autonomous Vehicles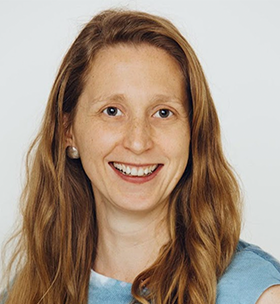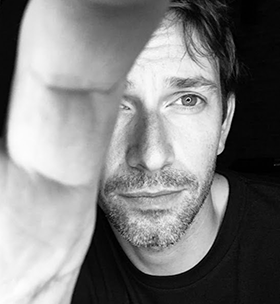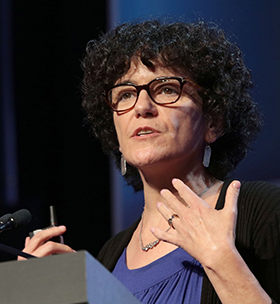 Sponsored Panel presented by Waymo
Wednesday, Oct 13, 9:00 am San Francisco, 5:00 pm London
Overview
How do we anticipate the futures of the things we are bringing into the world, and the experiences they will help shape? The autonomous vehicle is posited as a net-new innovation. Never before have vehicles without human drivers at the helm roamed the same streets that we traverse daily while on a jog or in a bleary-eyed morning search for a cuppa-joe. Someday soon(ish) you may hail a fully autonomous ride for a trip to the office or for the once-in-a-lifetime race to the hospital for the birth of a first born. What a fantastically new product and world this will be! Or will it? How much are innovators tweaking and updating the existing, instead of inventing the new? Join us for a conversation between members of the Waymo Insights team and invited panelists to explore "how new is the new?" Following decades of imagination, development, and narratives of hope and futures, the autonomous vehicle presents the future product/concept par excellence for this conversation amongst social and human-centered researchers and designers! The Waymo Insights team is dedicated to critical, yet engaged thinking about the emergence of new technologies in general, and autonomous vehicles and the future of mobility in particular.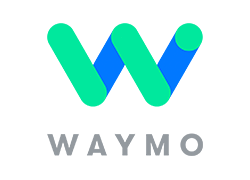 About the Panelists
Megan Neese
leads the Waymo User Experience Research team, an interdisciplinary team dedicated to informing product strategies and design through a fierce commitment to the people and social-cultural worlds in which autonomous driving technology is operating. Prior to Waymo, Megan was at Nissan Motors, BMW Group Designworks USA, and Samsung Design. She has sat on the Board of Directors for ISDA.
Benedikt Fischer is a Strategist & User Experience Researcher at Waymo where he is leading the company's research efforts around trucking and city needs. Benedikt specialises in using anthropological methods to inform product features, strategies, and concept designs. Before joining Waymo, Benedikt worked as a strategy consultant at ReD Associates in Copenhagen and New York where he led strategy projects with clients across the mobility, pharmaceutical, luxury, and consumer goods industries.
Melissa Cefkin is a member of the Waymo User Experience Research Insights team where she focuses especially on autonomous driving systems' interactions with people in the world and on the roads. She has played many roles at EPIC, and has a long career as an anthropologist in industry, including having worked at Nissan-Renault, IBM, Sapient and the Institute for Research on Learning.
---
Feedback Fatigue: Re-designing the Research Process for Sustainable Insights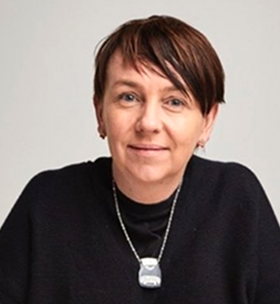 Leisa Reichelt (Moderator)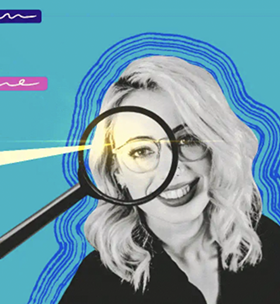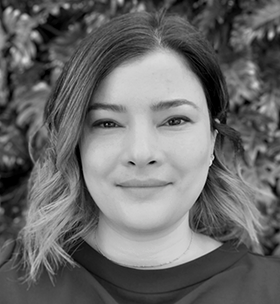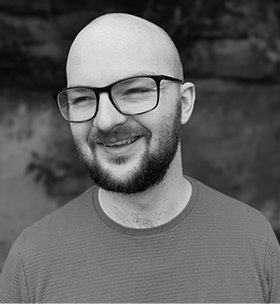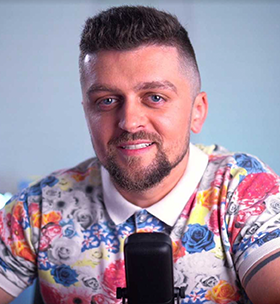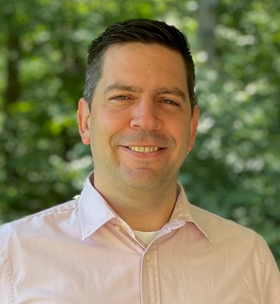 Sponsored Panel presented by Atlassian
This panel will be conducted twice:
Wednesday, Oct 13, 4:00 pm San Francisco / Thursday Oct 14, 10:00 am Sydney
Thursday, Oct 14, 8:00 am London / 6:00 pm Sydney
Overview
With nearly 6,000 Atlassians, achieving customer-centricity that's meaningful, sustainable, and respectful of people's attention can be a challenge. Standard approaches and tools can overwhelm populations and lead to "Feedback Fatigue," particularly in small populations of users. To solve this, we've made opportunistic use of the tools and mechanisms for engagement that we have immediately around us: we use Confluence for diary studies, Jira Service Management as an intercept, and we triangulate with feedback captured by our customer-facing collaborators. In this panel, moderated by Head of Research & Service Experience, Leisa Reichelt, Atlassian researchers and a member of our customer community will discuss how iterating our methods and ways of working helped our product teams achieve customer-centricity without our customers feeling the toll of "feedback fatigue." We're looking forward to a lively conversation with our panelists and attendees about the relationships we want to build and process for gathering insights as we co-create the future.

About the Panelists
Leisa Reichelt (Moderator) leads the Research and Service Experience team at Atlassian where they are interested in unleashing the potential of every team. Prior to Atlassian, Leisa spent some time working with Government Digital Services, both in Australia and in the UK. In both cases, building research capabilities within government digital teams that helped to create easier and more accessible public services. And before that Leisa was consulting with a mix of London tech startups and household name brands including The Economist, the BBC, Virgin Atlantic, and more. Although she loves research, Leisa loves, even more, the challenge of helping organisations transform themselves through gaining a compelling and closer understanding of the user needs they serve.
Caitlin McCurrie is a recovering academic who turned to industry to help companies make great software experiences with her doctoral-charged research skills. She sees research questions through both the lens of an academic and an applied researcher, giving her a balanced perspective of rigor and pragmatism, as well as a large tool kit of methods to draw from. Caitlin is a lead researcher at Atlassian and has a PhD in social and media psychology at the University of Melbourne, Moral Psychology Lab.
Cara Maritz is a mixed-methods user experience researcher, working for Atlassian. She has a background in design, psychology, and cognitive science, with a Master's degree in Philosophy from Johns Hopkins University. Her research interests lie at the intersections of design, the behavioural sciences, and ethics. She is passionate about cross-functional research that empowers teams to understand the impact of their design decisions – whether it be on people, products or services.
Jake Moody is a research manager at Atlassian, leading the Customer Experience Measurement team and its range of quantitative survey programs designed to capture and track key user sentiment metrics. He has worked as a social researcher in several market research agencies, leading large scale government projects evaluating user experience in aged care, workplace injury compensation and mental health, and driver safety. Bringing these experiences to Atlassian, he advocates for considered survey design, and user-centric, sustainable research methods.
Biro Florin (second session) has a technical background, and for the past 6 years, he's been helping teams build project management solutions. He founded Jexo eager to help Atlassian users with brilliantly crafted PM solutions while working with a talented team and creating the perfect workplace. Aside from building products, Biro is passionate about everything startups. He hosts his video series "The Startup Corner" publicly sharing his experience and knowledge, but he also coaches young entrepreneurs as part of various mentorship initiatives.
Adam Wride (first session) is the General Manager of Planning Solutions at GitKraken where he leads teams responsible for the most popular paid Git app for Jira: Git Integration for Jira (one of the original apps on the Atlassian Marketplace in 2012). He was the CEO of BigBrassBand prior to the sale to GitKraken. Working from home since 2007 (mainly from basement offices), he's a big fan of remote work and currently works from an attic office.
---
Eyes on Tomorrow: How Pathfinders Help Facebook See beyond the Horizon to Build Responsible Products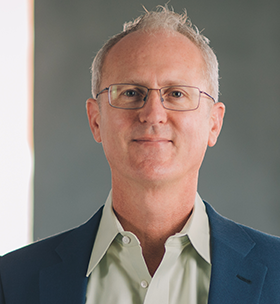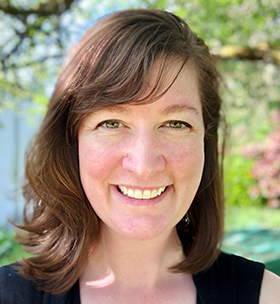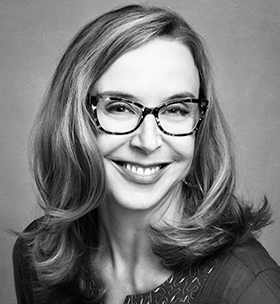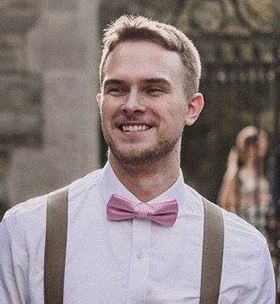 Sponsored Panel presented by Facebook
Wednesday, Oct 13, 5:00 pm San Francisco / Thursday, Oct 14, 11:00 am Sydney
Overview
Pathfinders, foresight strategists, and responsible innovation researchers help Facebook understand how cultures and communities evolve so our teams can create products that meet future needs. They think beyond the current moment to provide insight that minimizes potential risk to people, societies, and environments and help build toward promising opportunities. Although these researchers come from different backgrounds, they all share characteristics that are quite familiar to ethnographers: a propensity to think holistically, an appreciation of evolutionary patterns, and the ability to situate insights within large, complex systems across time horizons. Attendees will learn how pathfinders, foresight strategists, and responsible innovation researchers apply these qualities to their work at Facebook, as well as how attendees might apply similar future thinking and strategic approaches to their own work.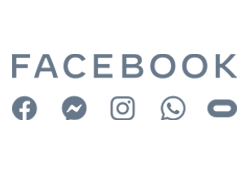 About the Panelists
Jay Hasbrouck has over 15 years experience working as an anthropologist in industry settings, including both in-house roles and consulting. He currently works as a Pathfinder in Facebook's New Products Experimentation group, focusing on discovering the 'next next' for 0-1 early stage products. Jay is also the author of Ethnographic Thinking: From Method to Mindset, and reflects on life as an anthropologist in his blog: ethnographicthinking.com.
Genevieve Conley Gambill is a foresight strategist with Facebook Reality Labs (FRL). Prior to joining FRL, Genevieve helped chart the future of News Feed as a pathfinding researcher on Facebook's Feed & Stories Team. She partners closely with business leaders to deeply understand what's changing in the world, anticipate future threats & opportunities, and build a plan to prepare. Her current focal areas include social acceptability for emerging technologies and the future of online social connection.
Jamie Kimmel leads research for Instagram Labs, a team at Instagram that looks for new opportunity areas for the app. He's also on the Board of Directors for Facebook, Inc. hackathons, where he helps Researchers and other non-Engineering roles understand how to participate in 0-1 environments like hacks.
Heather Patterson is a Responsible Innovation Manager at Facebook and former social and policy researcher at Intel Labs. Trained as a cognitive scientist and privacy lawyer, she investigates the ethical, political, and social dynamics of emerging technological systems. Her primary focus is on helping product teams understand how bias, explainability, and privacy challenges associated with new technologies can entrench and amplify social inequalities. Heather also serves as Mayor Libby Schaaf's Representative on Oakland's Privacy Advisory Commission (PAC), where she spearheaded the development of privacy principles for Oaklanders and co-sponsored a motion that led to Oakland banning government use of facial recognition technology. She has additionally served as a member of San Jose's Privacy Advisory Task Force and directs the Social Impacts Department of IEEE Pervasive Computing.