Power Tools for Equity in Research & Design
This tutorial gives you robust, actionable tools for navigating inequity through a project life cycle.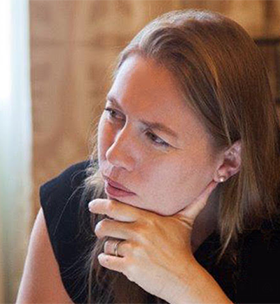 INSTRUCTORS: Chelsea Mauldin (Executive Director, Public Policy Lab) & Natalia Radywyl (Research Director, Public Policy Lab)
REGISTRATION IS NOW CLOSED
SCHEDULE: Tuesday, October 12, 9:00 am–12:00 pm US Pacific Time (UTC-7) / convert time zone
Overview
To do ethical, equitable work in any domain, we need robust tools for assessing and addressing power. Whether we're creating products, services, or policies, inequities can create direct and indirect risks for research participants and underserved populations. This tutorial gives you robust, actionable tools for navigating inequity through a project life cycle.
Public Policy Lab developed Power Tools over many years of innovative and effective work with at-risk communities. Across planning, research, design, and implementation, the instructors will teach you how to use Power Tools to check biases, inform theories of change and logic models, identify effective participatory methods, guide product and service development, and engage clients and communities of participants. They will walk you through a case study based on Public Policy Lab's many years of work with at-risk populations, and guide small groups to examine how power circulates in your own work.
You'll learn to:
Identify power dynamics in research and design projects
Learn frameworks and tools to navigate power dynamics through a project lifecycle
Learn power-based assessments to use with individuals and teams of colleagues
Start applying frameworks and tools to your own context and projects
The session is appropriate for all practitioners seeking more rigorous methods for responding to ethical concerns and inequalities. It's useful for those working in any sector on products, policies, and services; including those in commercial contexts where work is framed around business and customer value. Power Tools are excellent for teams, so colleagues are encouraged to experience the tutorial together. Concepts will be presented in an accessible way and no specific prior knowledge is required. Instructors will cover various points in the product and service development cycle (planning, research, design, and implementation), so familiarity with these is helpful.
Instructors
Chelsea Mauldin is a social scientist and designer with a focus on public-sector innovation. She directs the Public Policy Lab (PPL), a New York City-based nonprofit organization that designs better public services for low-income and at risk Americans. PPL partners with government agencies to develop more satisfying and effective public services through ethnographic research, human centered design, rapid prototyping, and formative evaluation. Prior to co-founding PPL, Chelsea led a community-development organization, oversaw government partnerships at a public-space advocacy nonprofit, and consulted to municipal and federal agencies. She holds a bachelor's degree from the University of California at Berkeley and a master's degree from the London School of Economics.
Natalia Radywyl is a social researcher and designer with expertise in ethnography, design research, service design, experience design, environment design, and facilitation. Her clients have ranged from Fortune 500 and government, to NGOs and the community sector. She is currently the research and evaluation director at PPL. Prior to this role she led the design research practice at Fjord New York, worked in public policy as a social research consultant to Australian Federal and State government clients, held academic research fellowships to evaluate how civic technologies strengthen neighborhood resilience, as well as design fellowships with non-profits working in civic services and urban design. She teaches in the Design for Social Innovation program at the School of Visual Arts (SVA) in NYC, regularly publishes, presents and runs workshops about her work, and has a PhD from The University of Melbourne, Australia.
How to Register
Tutorials are open to EPIC2021 attendees on a first-come, first-served basis. Buy a ticket during conference registration, or add a ticket to your existing registration:
Questions? regisration@epicpeople.org